This guide will explain how the font end works and how certain settings configured in the admin panel have an effect on the front end.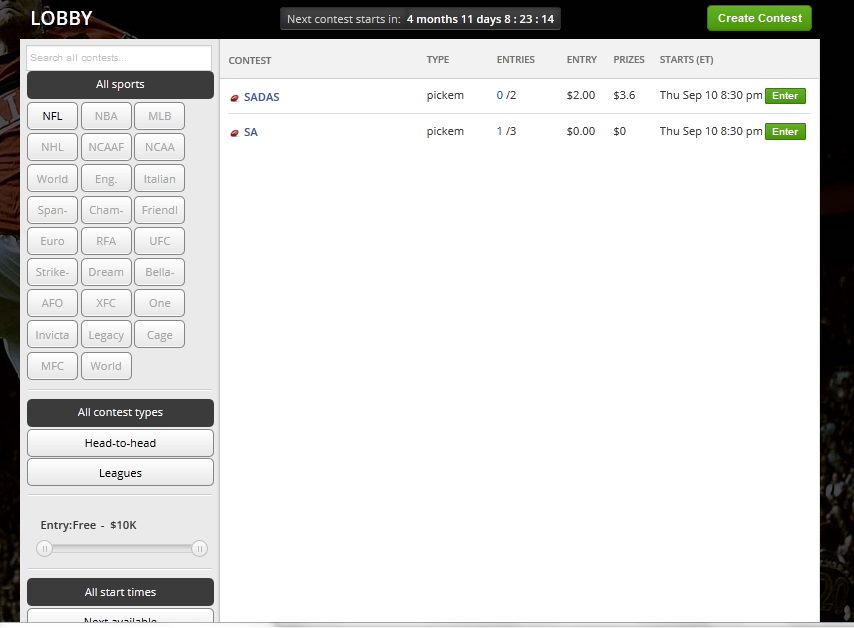 To begin or start a new contest, click on create contest.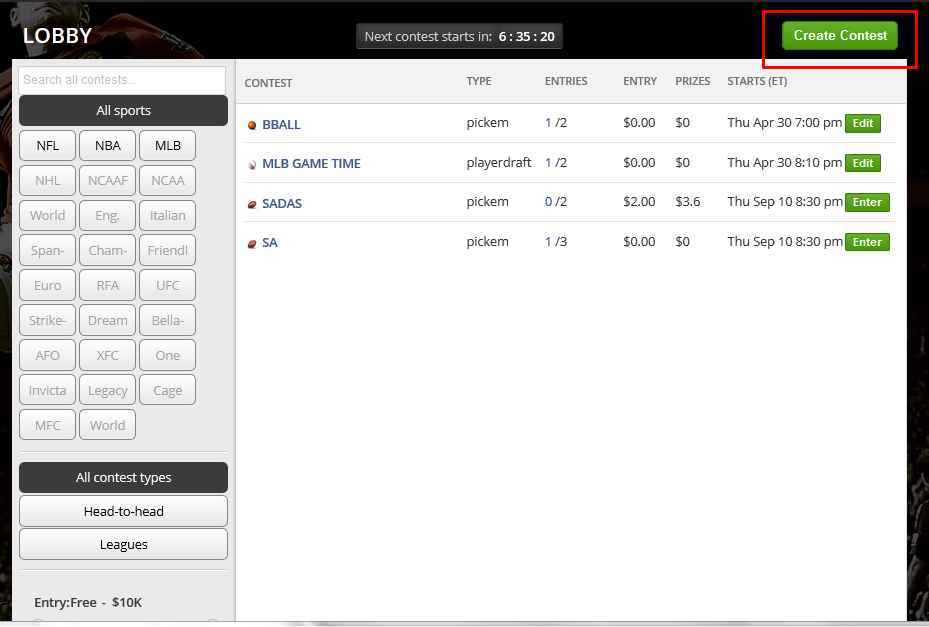 Select the settings you want and click on Create Contest at the bottom of the page.
Legend
Pick your sport: sport that will be used.
Events: date when the contest will begin.
Fixture Selection: teams that will compete.
Game Type: type of game the contest will be in.
Opponent: if the game will be for everyone or within friends only.
Contest Type: a selection of head to head or league.
Entry Fee: should the game be free or have a certain amount to enter.
Name Your League: Name of the contest.
Prizes Gateway: to the victor go the spoils.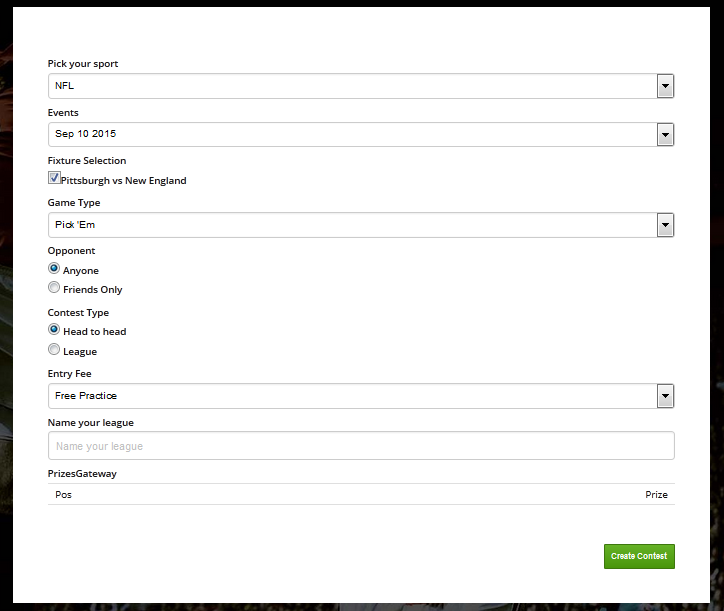 The timer will tell you when the next contest or game will start.

Filtering
If more than one contest or game is created and you just want to see a certain sport, filtering it is easy by clicking on one of the sports on the left side panel. And other sports will be hidden from your view.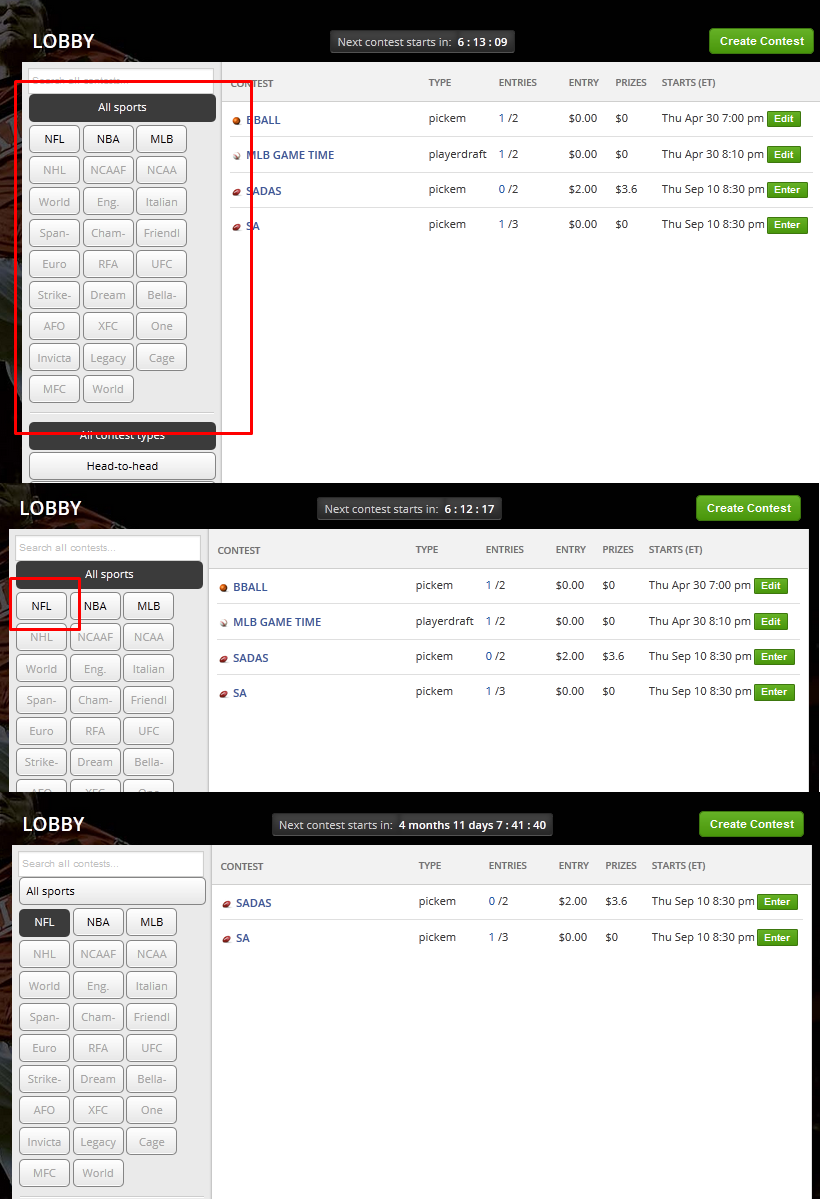 You can also filter by Contest types, Entry Fee and Start Times. Both Contest type and start times are clickable sorts, while Entry Fee is filtered by dragging the left and right circle to their opposite sides and back.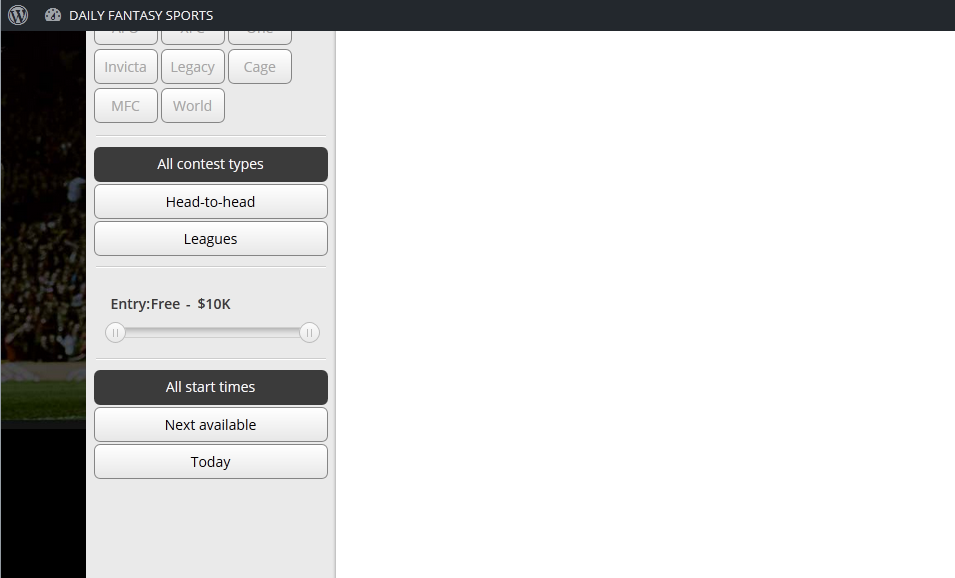 Add Funds
Adding funds will let you participate on any game depending on the entry fee. Currently, PayPal is our default but we also integrated with Choice Merchant.

Live Entries
This page displays all current games that you are in.
Future/Upcoming Entries
This page will display all upcoming or next games.
History Entries
This page will display all live game entries from past to present. (Display may differ from actual website).
My Funds
This page displays the current or total balance of the customer. It also displays PayPal account and admin email account. Request Payment and Adding Funds can be done through here as well.
Future Events
Games dated for a few days or months in advanced will be displayed here.
Game Summary
Records of winnings will be displayed in this page.
Transactions
This page displays all funds that were processed and where they were used.